Is abortion an unforgivable sin?
Have you ever wondered if abortion is an unforgivable sin? Perhaps, like me, you have abortion in your past. If you are a Christian, you may even feel an even heavier burden of guilt and shame.

While it is true that all sin breaks God's heart and injures our communion with Him, when we come to Him with a truly repentant heart, no sin is unforgivable. To help us understand the "unforgivable sin" referred to in the Bible, we will take a look at the context. The events are recorded in Mathew 12:31-32 and include three important points.
The sin was committed by a specific group of people (religious rulers)
At a specific time (while Jesus lived among them on earth)
In a specific context (Jesus performed a miracle by freeing a man possessed by demons)
In effect, the tragedy lies in the fact that though the rulers of God's beloved nation did not deny the miraculous healing, rather than recognizing Jesus as their promised Messiah, they instead attribute the miracle to Satan.
I share more teaching on this passage in my Legion Bible Study, but I'd like to pose another question. If abortion is not "the unforgivable sin," then why do so many men and women torment themselves with fear that they've committed it?
I believe part of the answer is this: the silence of the church. Not that the church fails to condemn abortion in general or that some pastors and leaders do courageously speak on the issue (praise God!) but rather, that when the topic of forgiveness is preached, abortion is rarely mentioned. As a result, the belief that abortion is the unforgivable sin will only further take root. It will slowly solidify within the hearts and minds of those still suffering.
Why? Because if abortion cannot even be mentioned in church, it becomes the unforgivable – even unspeakable – sin. How this breaks the heart of God! Nothing grieves God more than for us to fail to recognize and receive the grace and forgiveness He offers through Christ, Who died for all sin- including abortion.
While there are addiction recovery groups, divorce support groups, and pornography accountability groups—there is often no mention of abortion recovery, despite the countless resources available.
Download Your FREE Copy of Nameless No More: A True Story, Today!
Why the silence?
One reason, I believe, is the failure to recognize that there is more than one victim in an abortion. Clearly, the most tragic loss is the life of the child, but abortion targets so much more. Then enemy seeks not only to kill, but to wound, divide, manipulate, and destroy. Abortion leaves many wounded in its wake–like the mothers and fathers who made the tragic choice, which cannot be undone. But in Christ, there is always hope!
"'He himself bore our sins' in his body on the cross, so that we might die to sins and live for righteousness; 'by his wounds you have been healed.' For 'you were like sheep going astray,' but now you have returned to the Shepherd and Overseer of your souls." (1 Peter 2:24-25; see also Isaiah 53)
Finding Hope After Abortion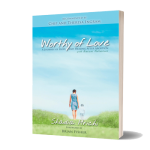 If you or someone you know has suffered the heartbreak of abortion, my Bible study, Worthy of Love: A of Hope and Healing After Abortion, has helped countless women find hope, healing, and forgiveness.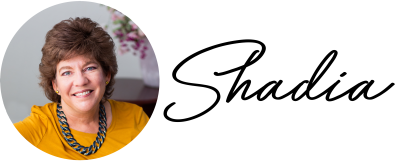 Shadia is a passionate Bible teacher, author and speaker who has a heart for seeing lives transformed by the power of God's Word. She holds a master's in biblical and theological studies from Western Seminary and is author of several books and Bible studies.