What do you do when you're too busy to take time to connect with God?
In the busyness of life, it's easy to take for granted that God is always present.
Our lives move fast every single day. We stay up late and get up early. The hustle and bustle is the backdrop of our lives…and the tempo never seems to let up.
So how do we break away from our busy schedule to reset? 
How can we find the peace of God our hearts crave? 
What is our heavenly Father telling us in the midst of all this? 
There are some simple truths God has for us to help keep things in perspective during our busy season- simple ways to show us how much he cares for us and to draw us into a closer relationship with Him.
How To Connect With God In Busy Times
There is no greater dignity bestowed on human beings than the fact that the Creator of the universe desires a relationship with us: He actually enjoys spending time with us! In fact, God is speaking to us all the time. 
However, we are not always listening. 
More and more, our culture is conditioning us to crave noise, busyness, and entertainment—anything to distract us from nurturing our relationship with God. So before we are able to listen, we need to be able to hear, and before we can hear, we need to be silent. And before we can be silent, we need to remove ourselves from the distractions of the world. 
It was quite some time before I developed the habit of setting aside time each week to spend with God (which also required adjusting some priorities), but once I did, it changed everything. 
Whether you already plan a weekly time with the Lord and are simply looking for some fresh ideas, or you want to begin making this a new practice, these are some tips that will help you get started.
What is a way to connect with God?
The Bible says, "So God blessed the seventh day and made it holy because on it he rested from all the work of creating that he had done." (Genesis 2:3). For in six days, God made the heavens and the earth, the sea, and all that is in them, but he rested on the seventh day. Therefore, God blessed the Sabbath day and made it holy.
But what does this mean for us in everyday life? It means that we need to take time to rest in God's presence, to stop and take a break from our busy lives. There is nothing more important than spending time with our Creator. He has given us everything we have. Taking Sabbath is a powerful way to remember this truth and grow in our personal relationship with Him. During this precious time with Him, we are reminded that He is our source of strength.
I'm sure you've heard about the spiritual practice of Sabbath Rest, but do you really understand what it means?
Sabbath is a day of intentional rest and focus on the presence of God. It's a day when we put aside our to-do list, our work, and for some, social media. It's when we make an intentional effort to connect with God and rest from our busy life.
Practical Tips For Connecting With God And Making Time For Him
I understand it's hard to make room for rest. 
Right now I'm on a major book deadline but I'm behind schedule due to several difficult unexpected events that occurred this past summer – including finding a new place to live. But when I am tempted to skip my Sabbath, I remind myself that the quality of my writing is far better when I give God room to work in my mind and heart – and much of that holy work only happens when I take time to rest in the presence of the living God. To spend quality time with Him. To read God's Word, meditate on His character, listen to worship music, and spend time in intentional prayer.
But He is also at work in us even when we're not actively thinking of Him. Sometimes I'll "rest" in small ways by coloring, reading a novel (biblical fiction is my favorite leisure reading), writing in my prayer journal, or taking a long walk (ooooh….. or a hot bubble bath – now there's a treat).
How To Practice The Sabbath As A Christian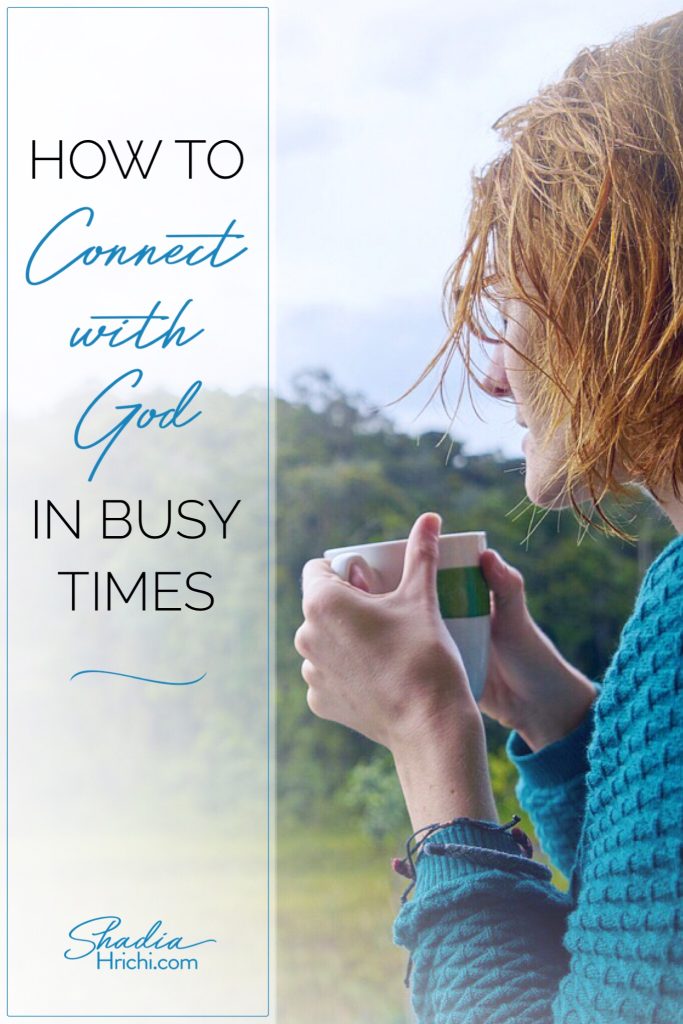 Those who know me well know one of my favorite spiritual disciplines is spending a weekly Sabbath "date with Jesus" at the beach. However, I've had a hard time lately as it's been cold and rainy for almost 2 months now. On top of that, the recent storms here in Northern California have caused millions of dollars in damage along the state park beaches, making it uncertain when they will open again. And so lately I'm learning to find other practical ways to rest…
How To Keep The Sabbath In Modern Life
During your busy days, it can be challenging to find time for a consistent spiritual discipline like keeping the Sabbath. However, it's essential to prioritize this time to connect with God and recharge our batteries. 
Here are some tips on how to keep the Sabbath and connect with God in a busy world:
Plan ahead: With our hectic schedules, it's easy to overlook the Sabbath. Plan ahead and mark it on your calendar as a sacred time, first thing. Make sure you clear your schedule and avoid any distractions.

Disconnect from technology: Our modern world is full of technology and gadgets that can easily distract us from our spiritual practices. On the Sabbath, make a conscious effort to disconnect from technology and spend time in nature, in solitary places, with loved ones, or engaged in other spiritual activities.

Practice gratitude: Take the time to appreciate the blessings in your life and express gratitude to God. This can be done through prayer, journaling, or simply reflecting on the good things in your own life.

Engage in acts of kindness: Use your Sabbath to give back to others and serve your community. This could be volunteering at a local charity or simply reaching out to a friend or family member and offering to connect over a cup of coffee.
And a special note: if you are a busy mom with young children, you may struggle to commit to daily quiet time let alone a weekly Sabbath. As this article about Sabbath Rest For Busy Moms points out; there may be different ways that you go about your Sabbath, but it is possible! Here is an excerpt to encourage you:
"The essence of Sabbath rest isn't found in the terms of our do-and-don't lists. Instead, we remember weekly that our God is holy, and as his people, we are to be the same. When we Sabbath with this in mind, our hands may "do good" while our hearts continue to rest in the good news of the gospel."
Remember, keeping the Sabbath is not about empty rituals or being legalistic. Rather, it is about finding rest, connecting with God, and nurturing your intimate relationship with Him. It may take some effort and planning, but the rewards of a day dedicated to rest and renewal are well worth it. 
If this is your first time considering committing to a Sabbath on a regular basis, congratulations! It is one of the best ways to encourage spiritual growth. Don't be discouraged if it takes some time to become consistent in your new habit and to find your Sabbath rhythm in your Christian life. Keep trying. Use today as your starting point and remember that God honors your efforts to connect with Him.
How about you? Do you find it difficult to make room to rest and connect with God? What do you do to recharge your soul, pursue spiritual things and find peace in His presence?
"Come to me, all you who are weary and burdened, and I will give you rest." (Matthew 11:28)
The beauty of meeting with God is that He is always willing to meet us where we are. Trust Him in this and He will honor your commitment. 
If you need more practical tips for connecting with God and planning your Sabbath date with Jesus, such as: 
what to bring

what to do

where to go 

how to plan around your family's schedules
Make sure to join the Brave the Deep community today!
Subscribe to receive your free download, "7 Simple Ideas to Refresh Your Quiet Time" and "How to Plan a Sabbath Date with Jesus," plus unlock all premium resources!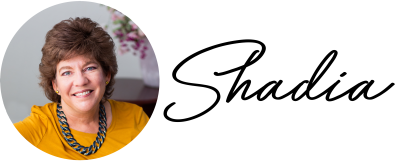 Shadia is a passionate Bible teacher, author and speaker who has a heart for seeing lives transformed by the power of God's Word. She holds a master's in biblical and theological studies from Western Seminary and is author of the powerful "Behind the Seen" Bible studies series, including TAMAR, HAGAR, and LEGION.