"The book of the genealogy of Jesus Christ, the son of David, the son of Abraham. Abraham was the father of Isaac, and Isaac the father of Jacob, and Jacob the father of Judah and his brothers, and Judah the father of Perez and Zerah by Tamar . . ." (Matthew 1:1–3)
Three verses. Tamar's name appears just three verses into the New Testament, but her story doesn't begin there. Like all of our stories, hers begins at the beginning, the first chapters in the book of Genesis. Just as we wouldn't want to begin reading a novel midway through the book, before we can dive into Tamar's story, we will first spend some time taking in the big picture in which her story appears.
 Hero Stories
Genesis is a unique genre in the Bible in that it is by and large a historical narrative. But it is more than that. I love how the ESV Study Bible describes it: ". . . the book of Genesis is primarily a collection of what may be called hero stories . . ."
Hero stories. I like that!
The other night, I watched the animated movie The Incredibles. When I was growing up, I loved watching the television programs The Six Million Dollar Man and The Bionic Woman—action-packed stories of ordinary people given superhuman strength to carry out high-risk missions for the good of humanity. Who doesn't love a good hero story?
Think of someone whom you consider to be a hero; what makes this person heroic?
To this day, there is no shortage of hero stories, both real and imagined. We find them in books and on television, in the movies and on the news. Our hearts are naturally drawn to hero stories. Why? The simple answer is that we need heroes. We need them because we live in a broken world. Everywhere we look, we find injustice and tragedy—things that, in the depths of our soul, remind us that this is not how the world should be. So we gravitate toward hero stories—stories of hope, of triumph, of good conquering evil. If we lived in a world where no one needed saving, there would be no need for heroes.
When we think about "heroes" in the Bible—such as Moses standing up to Pharaoh or David conquering Goliath—we can't help but celebrate their victories. The Bible is filled with stories of "heroes": Noah, Abraham, Esther, Samson, and so many others. But all too often we forget that the same Moses who stood up to Pharaoh also murdered a man and buried him in the sand. The same David who killed Goliath also killed his faithful servant, Uriah. Even the great King Solomon, blessed by God with surpassing wisdom, eventually succumbed to—of all things—idolatry.
When it comes to the human race, sooner or later, even the best heroes will fall short. No matter how strong, wise, wealthy, or successful, no one can escape the ravages of sin—the underlying first cause of all evil, sorrow, and suffering in our world. The truth of the matter is that when it comes to saving the human race from sin, we need more than a hero; we need a Savior. And three chapters into the book of Genesis, God, in His mercy, promises one.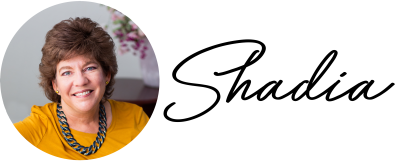 You just read the first "sneak peek" into my new Bible study, TAMAR: Rediscovering the God Who Redeems Me, available now for pre-order. Stay tuned for more sneak peeks! Want these posts to land straight in your inbox; subscribe for updates HERE.
Copyright © 2021 by Shadia Hrichi. Published by Leafwood Publishers.
#Tamar #TamarBibleStudy #WomensBibleStudy #GodRedeems #ShadiaHrichi