What does it mean God is our refuge? As the Israelite army is camped just across the Jordan River, Rahab and her family took refuge in her house, which was tucked inside the city wall. Because the wall around Jericho was the inhabitants' first line of defense, those living in the wall were especially vulnerable during an enemy attack. By this time, many would have sought refuge further within the city.

How God Is Our Refuge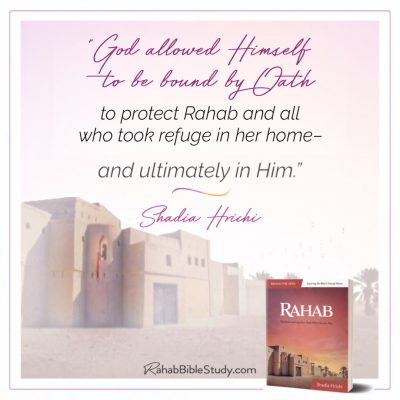 Try to imagine what it must have been like for Rahab's family as they took refuge in the house of their relative, the prostitute, in a house built within the city wall. Did they second-guess their decision to trust her? Did they personally embrace Rahab's reverence for Israel's God? Could they see the distant Israelite camp from Rahab's window? Did they hear the million-plus Israelite voices singing praises to their God on Passover? If they did, did something in their hearts stir within them?
And what about the sights and sounds of Jericho? Did they hear soldiers shouting? Or babies crying? Or frantic incantations to Canaanite gods? Or maybe all they could hear was silence as fear and dread slithered further into the citizens' minds and hearts. 
And what about Rahab? Imagine her looking out her window each morning, fingering the scarlet cord dangling from the wooden peg above the window, silently wondering if today would be the day her rescuer was to arrive.
What does the Bible say about God being our refuge?
The house had become quite crowded. Her nieces and nephews were restless, and her parents were weary as her siblings paced the floor, wondering if they made the right choice, wondering if Israel's God really cared about them. Will He really come through? But all any of them could do was wait. Would today be the day of their salvation?
We do not know the details, but we do know that God allowed Himself to be bound by oath to protect Rahab and all who took refuge in her home. In doing so, Rahab's family found refuge in Israel's God. "Blessed is the man who takes refuge in him" (Ps. 34:8)! Amen! Blessed is he indeed!
This excerpt is from Week 4 of RAHAB: Rediscovering the God Who Sees Me.
Order your copy today!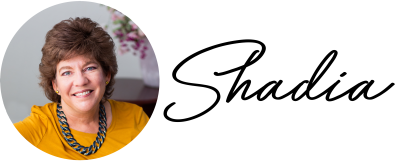 Shadia is a passionate Bible teacher, author, and speaker who has a heart for seeing lives transformed by the power of God's Word. She holds a master's in biblical and theological studies from Western Seminary and is the author of several books and Bible studies, including HAGAR, LEGION, Worthy of Love and her newest study, RAHAB: Rediscovering the God Who Saves Me!