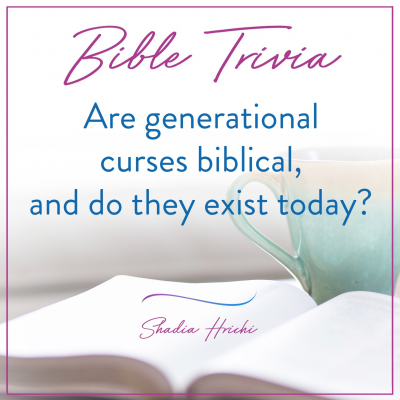 The concept of generational curses originates in a handful of passages in the Old Testament. With one exception, these were written during the time of Moses and are specific to the nation of Israel. The passages often accompanied God's warnings of 'blessings' for obedience and 'curses' for disobedience.
All but one of the passages appear in Exodus, Deuteronomy, or Numbers. One example is Deuteronomy 5:9-10. "For I the Lord your God am a jealous God, visiting the iniquity of the fathers on the children to the third and fourth generation of those who hate, but showing steadfast love to thousands of those who love me and keep my commandments."
Sin of Idolatry
The passages all evolve around the sin of idolatry and rebellion against God. We see one other occurrence in Jeremiah. Here, the prophet is praying to the Lord and recounting these words in light of the fact that Israel has once again rebelled against God. As a result, the people about to be taken captive by Babylon.
In short, the context of all of these these verses:
surround the nation of Israel
involve the sin of idolatry
relate to the nation's rebellion against God
And it is this rebellion against God that would pass down to future generations. There would be consequences in the later generations because the people would be prone to repeat the mistakes of their ancestors and follow their example. That's the curse; that's the danger. Unless they repent.
At the same time, God was quick to forgive when His people cried out to Him in honest repentance. That's God's heart. Over and again God, in His mercy, delivered His people from judgment. Therefore, while it's true that in Old Testament times, there was a risk of generational curse, it was limited to the nation of Israel and it was specifically in regards to the sin of idolatry and rebellion against God.
Do generational curses exist today?
This is another aspect of the question: do generational curses still exist today? Over time, the concept twisted into the idea that current sins can be somehow blamed on a curse that took place within prior generations. This is wrong on several accounts. The first, I already mentioned: generational curses were specific to Israel and to their relationship with God. Further, the curse could be broken when the nation cried out to God in repentance.
For Christians today, the moment we are born again, we have been delivered from all sins – past, present, and future. This is because the price has been paid by the blood of our Lord. It does not mean that you and I will never commit sin or that we never have struggles. But because the Holy Spirit lives in us, the Bible teaches that we can actually choose not to sin (Romans 6:6). Even more, if we confess our sins, God is faithful to cleanse us and forgive us (1 John 1:9).
Christ Became a Curse for Us
Of course, as we well know, family pattens of dysfunction, including addictions, certainly do exist. However, we want to be careful not to confuse these with a "curse" in the true, biblical sense of the word. God alone (whether directly or through his agents, such as a prophet) has the power and authority to invoke a "curse" on a person or people.  It is important to keep this distinction in mind when referring to "generational curses" in order to avoid confusion or cause someone else to stumble.
In short, the belief that some past generational curse committed by some ancestor long ago must be called out and 'denounced' in order for us to be set free has absolutely no biblical support. In fact, Scripture teaches in Galatians chapter 3 that Christ became a curse for us when He went to the Cross. And if you belong to Him, when God looks at you, He sees His Son Jesus Christ.
Do you think God the Father would allow His child to be cursed again? What did Jesus say in His last breath? "It is finished." And as a result, all the powers of darkness were forever defeated. Friend, there is no curse, generational or otherwise, that the power of the Cross has not already overcome.
"So if the Son sets you free, you will be free indeed." (John 8:36)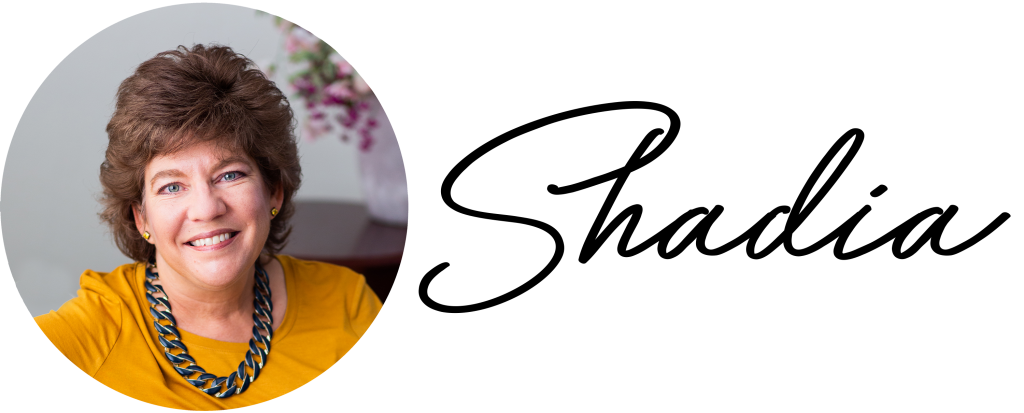 This article has been featured on Arise Daily Devotionals. Visit here for details!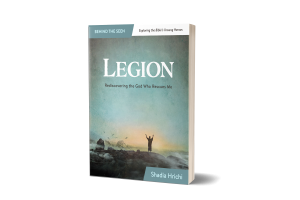 Shadia is a passionate Bible teacher, author and speaker who has a heart for seeing lives transformed by the power of God's Word. She holds a master's in biblical and theological studies from Western Seminary and is author of several books and Bible studies, including LEGION: Rediscovering the God Who Rescues Me.