When God has a Different Plan
There is perhaps no mom more famous than Mary, the mother of Jesus. Though Jesus's conception was unlike any other, like all moms, Mary had hopes and dreams for her child. What he would be like; how he would make a difference in the world.
But what happens when God has a different plan?
God also had a dream for Mary's child. A dream that was planned from eternity past. That her child would be the promised Savior who would take away the sins of the world. And just as Jesus had a purpose that only He could fulfill, so did Mary … and so do you. In fact, God has a dream for every child He creates and sometimes that dream looks different than what we expected.
The reality is that even before a child is conceived in her mother's womb, she is first conceived in the very heart of God.
God Chose to Create You
When the call of God came to the prophet Jeremiah, the first words God spoke to him were a reminder that God is His Creator. "Before I formed you in the womb, I knew you." (Jeremiah 1:5) What an amazing truth! God knows each of us before we are even conceived. Every heartbeat is a testimony to God's love.
But Not All Welcome the News
However, for some, the news of a pregnancy is not always welcome. Rather than experiencing joy and celebration, some may find themselves full of fear and questions. When I discovered I was pregnant at the age of 15, fear led me to make a tragic choice. For years, I suffered the fallout: more poor choices, suicidal thoughts, drug and alcohol abuse, and so much more. But then one day God opened my eyes to His great love and forgiveness.
God knows every soul suffering under the weight of tragic choices, yet His grace to forgive is greater still. ". . .though your sins are like scarlet, they shall be as white as snow; though they are red like crimson, they shall become like wool." (Isaiah 1:18 ESV)
God Sent His Son
In fact, this is why Jesus came. Leaving His heavenly home to enter our world, Jesus didn't take any shortcuts. He didn't arrive as a grown man, but was conceived in a virgin's womb, experiencing all the wonders of life as you and I know it. Roughly thirty years later, He fulfilled the mission planned before the beginning of time: to give His life as a ransom for our sins (Matthew 20:28).
And in doing so, He opened up the way for each of us to become all that God intended us to be! What a gift!
"Blessed be the God and Father of our Lord Jesus Christ! According to his great mercy, he has caused us to be born again to a living hope through the resurrection of Jesus Christ from the dead . . ." (1 Peter 1:3 ESV)
"For we are God's masterpiece. He has created us anew in Christ Jesus, so we can do the good things he planned for us long ago." (Ephesians 2:10 NLT)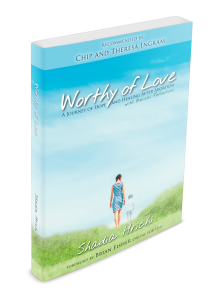 If you or someone you know has lost a child to abortion, there is hope. My Bible study, Worthy of Love: A Journey of Hope and Healing After Abortion, has ministered to countless women (and tugged on the hearts of quite a few men as well). We all know someone who needs hope.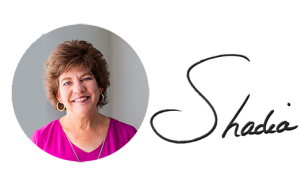 Shadia is a passionate Bible teacher, author and speaker who has a heart for seeing lives transformed by the power of God's Word. She holds a master's in biblical and theological studies from Western Seminary and is author of several books and Bible studies.