Your word is a lamp to my feet and a light to my path. (Psalm 119:105)
There is a reason why God's Word is described as a light to our path. The farther we travel in the wrong direction—away from God and His Word—the darker it gets. Once we take that first wrong turn, unless or until we turn around, we will continue walking further into the darkness, making more and more wrong choices.
Turning Away from God
Genesis 38 opens with Judah leaving his father and family behind. He does this while his father is drowning in grief, and his young brother Joseph is being carried off into slavery (which was Judah's idea). Judah then "turns aside" to stay with a man living in a town called Adullam. However, there is more going on here than meets the eye. For Judah, he is not only turning aside physically in order to visit a friend. There is a turning aside in a spiritual sense as well; Judah was heading one way, and now he is heading another.
And in case we weren't convinced, his next steps confirm it: he marries a Canaanite woman, which God's people were strictly forbidden to do. Judah shows no regard for the privileged path God has laid out for his family. Instead, he decides to go his own way. Sadly, if we're honest, we are often no different. I love God's promise in 2 Timothy, ". . . if we are faithless, he remains faithful—for he cannot deny himself." (2 Timothy 2:13)
Think of a time when you were faithless but God remained faithful. What impact did it have on your relationship with Him?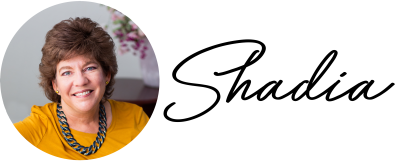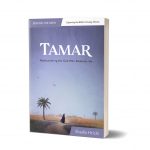 You just read the second "sneak peek" into my new Bible study, TAMAR: Rediscovering the God Who Redeems Me, available now for pre-order. Want to start reading now for free? Join the TAMAR Bible study Book Launch Team today!

Get these posts straight in your inbox; subscribe for updates HERE.
Copyright © 2021 by Shadia Hrichi. Published by Leafwood Publishers. #Tamar #TamarBibleStudy #WomensBibleStudy #GodRedeems #ShadiaHrichi