No products were found matching your selection.
About Shadia
I believe you can experience deep and refreshing engagement with God's Word, even if you've read it many times before. Learn more.
Book Shadia to speak
Looking for a dynamic speaker? Click HERE
New Bible Study!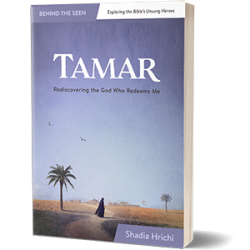 To shop all resources, click HERE
From the Blog
Archives
Categories
Disclosure
The content on this website is written and edited by Shadia Hrichi. Unless noted, all material belongs to me and may not be reproduced without permission and proper attribution.
Some of my links are affiliate links, which means I receive a small compensation if you purchase a recommended product. The compensation, however, will never influence the content, topics or posts made on this website.