Podcast Guest: Grit-n-Grace Part 1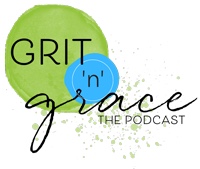 Listen in as Amy and Cheri of Grit-n-Grace invite Shadia Hrichi to talk about being raised with conflicting beliefs, witnessing truth faith, and messy stories from the Bible, like Hagar, the demon-possessed man, and Tamar.
Also in these episodes…
Answers to big questions like "What can God redeem?" and "Who is God?"
Listen in May 16th, 2022 for part 1 and May 24th, 2022 for part 2. Times TBA.