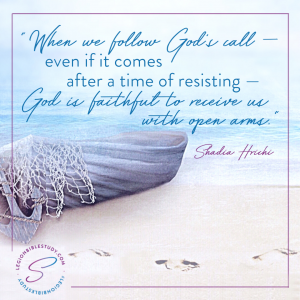 "Ha! We took bets on whether you could color outside the lines – the resounding answer was NO."
That was my friend's response after seeing my first masterpiece.
It happened when I was home with the flu. My Bible study group kindly brought me groceries. Actually, they left the bag on the porch, rang the doorbell, and ran off. (Not that I blamed them). At the bottom of the bag I found a "Princess" coloring book and crayons. I laughed at first. However, by this time, I had been stuck in the house for over a week. Since it hurt my eyes to read, I picked up the coloring book and began to color. When I posted a drawing on social media, my friends teased me.
"We knew you'd never color outside the lines!"
In my defense, I did draw a cross in the back of the ballroom and on the book the princess was holding. I decided it was time for the princess to meet Jesus. Truly, I love my Bible study group. For weeks, they have patiently listened to my frustrations regarding the Bible study I am writing.
"I just can't seem to finish chapter 5."
"Well, why don't you just start working on chapter 6?" someone asked.
"Because I want to finish chapter 5."
This was not the first time one of them made this suggestion, but I like things to be done in order. It just seems wrong to write chapter 6 before I finish chapter 5. Yet, they gently challenged me, "what if God has a different order in mind?"
The Struggle for Control
I'll admit it. I struggle for control.
Perhaps you can relate. Maybe in your workplace or relationships … even health can become an area over which we obsess to maintain control. What if by clinging to our own way, we miss something wonderful God wants to teach us or do through us? What if all of this striving for control is precisely what keeps each of us from experiencing the Spirit-led life of power and adventure our hearts crave?
Here's what I've found: very often our struggles are not a control issue; they're a trust issue. Control is an illusion. The truth is that all of us are utterly dependent on God for absolutely everything. Even our very breath comes from Him (Genesis 2:7). Taking a step of faith can be frightening. It may be a new ministry, marriage, trusting Christ for the first time, (or writing a chapter out of order). The real question is do we trust God enough to "step out of the boat"? And that may require letting go of some fears.
Stepping Out of the Boat
Do you remember the story in Matthew 14, where the disciples are in a boat caught in a raging storm?  Jesus comes toward them walking on the water. And they are terrified! The next thing we know Jesus calls out to them. Peter immediately recognizes Jesus. And actually steps out of the boat!  "Peter got out of the boat and walked on the water and came to Jesus" (verse 29). We get so focused on verse 30 "But when he saw the wind, he was afraid, and beginning to sink…" that we forget the fact that the man had the guts to step out of the boat! If you and I really want a Spirit-led life, we're going to have to get out of the boat (or color outside of the lines).
Facing Our Fears
We need to face the fears that vie to have control over us. It is going to look different for each of us. Below are some of the deeper fears I struggle with, and the Truth I have been praying to overcome them. Perhaps you can relate:
God, I am afraid that if I "step out of the boat," You will not be with me.
"behold, I am with you always, to the end of the age." (Matthew 28:20)
God, I am afraid of what people will think of me.
"Stop regarding man in whose nostrils is breath, for of what account is he?" and "… am I now seeking the approval of man, or of God? … If I were still trying to please man, I would not be a servant of Christ." (Isaiah 2:22; Galatians 1:10)
God, I am afraid that I will look foolish.
"Blessed are you when people hate you … exclude you and revile you … on account of the Son of Man! Rejoice … for your reward is great in heaven; for so their fathers did to the prophets." and "If God is for us, who can be against us?" (Luke 6:22-23; Romans 8:31)
God Did Not Give Us a Spirit of Fear
God knows we are weak and fearful creatures. But when we follow God's call – even if it comes after a time of resisting – God is faithful to receive us with open arms. In fact, for those who trust in Him, nothing will be impossible for "God gave us a spirit not of fear but of power and love and self-control." (2 Timothy 1:7)
How about you? What are you struggling with?
What promises from God's Word will you claim today?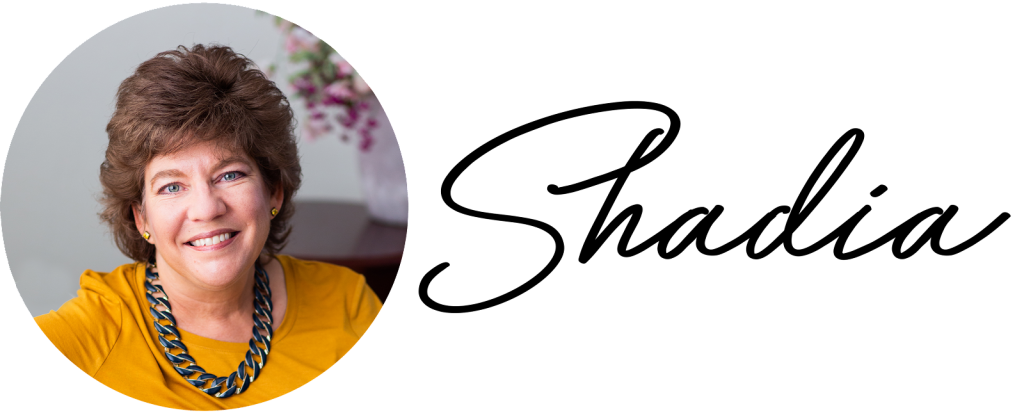 This article was shared on Arise Daily Devotionals. View it here!
Shadia is a passionate Bible teacher, author and speaker who has a heart for seeing lives transformed by the power of God's Word. She holds a master's in biblical and theological studies from Western Seminary and is author of several books and Bible studies, including HAGAR, TAMAR, and LEGION: Rediscovering the God Who Rescues Me, based on the story of the man rescued from a legion of demons.